PotteryProUk are the online sales division of the SWP Group. We are authorised distributors for Snickers Workwear, Scruffs Workwear, Holdon tools and Polyco gloves.
A full embroidery service is available to personalise your workwear or company uniform. Refractory products for building your own pizza oven or barbeques are also available from ourselves; including firebricks, refractory mortar and insulations.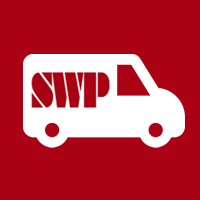 All stocked items are guaranteed to be dispatched the same working day if ordered before 2pm. Non-stock items will take 6-10 working days for delivery.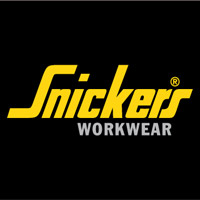 Snickers Workwear – We keep in stock a range of Rip Stop trousers with knee pads to fit, shorts, t-shirts, polo shirts, hoodies, fleeces, jackets and belts. All Snickers workwear is also available to order please view the brochure and contact us with your requirements. Embroidery service available. Download Brochure (36mb)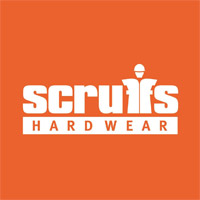 Scruffs Workwear – We keep in stock a wide variety of trousers, shorts, t-shirts, hoodies, jackets, caps, belts and socks. All other Scruffs workwear including safety shoes and boots are available to order with a 6-10 working day delivery. Please take a look through the brochure and contact us. Embroidery service available. Download Brochure (9mb)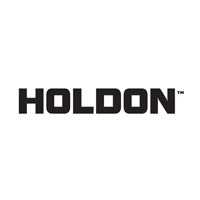 Holdon Tools – We keep a range of heavy duty tool bags along with a selection of tools sets in stock and ready for dispatch. Please take a look through the brochure and contact us. Download Brochure (4mb)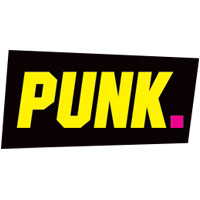 Punk Accessories – We stock a range of bi-metal holesaws, jigsaw blades and arbours. Download Brochure (3mb)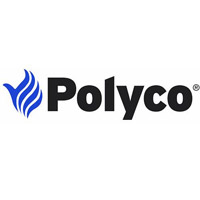 Working Gloves – A variety of handling gloves are available including welder's gloves, Polyco hot gloves and multipurpose industrial handling gloves.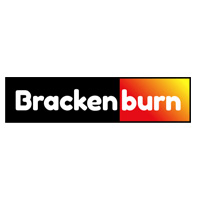 Brackenburn "Brackettes" – We are an authorised stockist and distributor for the Brackenburn "Brackettes" as seen on BBC Countryfile 30/10/16, sold in handy 10kg bags. Contact us direct or visit www.brackenburn.co.uk for further details.
Bullet Screws – Download Brochure (<1mb)
Embroidery Service – We offer an in house embroidery service for all of your workwear needs. Whether you just need a single line or a full company logo, we can digitise your image for a one off fee and personalise your workwear.
We can also offer a large range of workwear from shirts and polo shirts to caps, overalls and aprons. As well as Snickers and Scruffs workwear we can offer Fruit of the Loom, Russel, Gildan and AWDis.
Refractory Products – PotteryProUK is part of the UK's largest stockist of refractory products; this includes firebricks, refractory mortars and insulations including blanket, fibreboard and vermiculite.
We also provide portable pizza ovens for hire or purchase. For information on hire please call 01777 874501. For purchase please see below: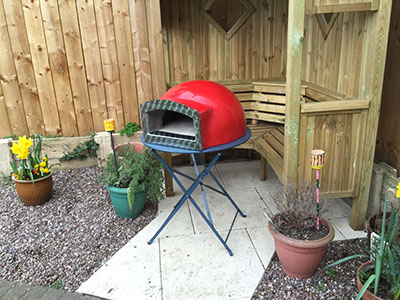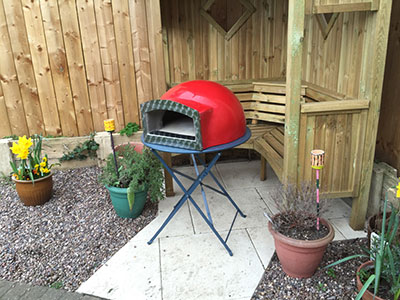 60cm Mini Oven
£400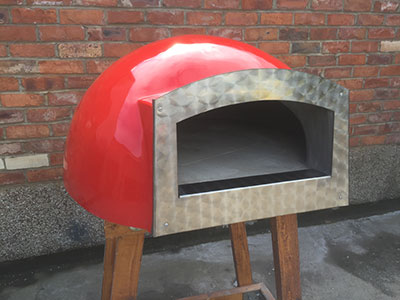 90cm Oven
£1,250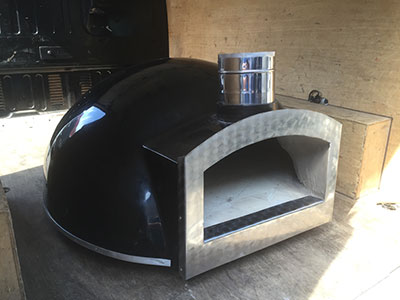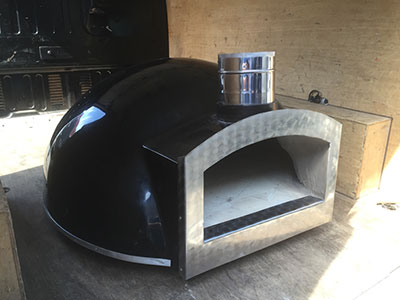 120cm Oven
£,1900