AZS (alumina-zirconia-silicate) ceramics are renowned for their hard working surfaces with the ultimate impact
resistance in the field of wear resistance. AZS parameters include high density coupled with outstanding corrosion
and oxidation resistance. 
ZAC 1681 has the added benefit of being void free. The forming process limits the shape capabilities to plain, regular, and blocky shapes.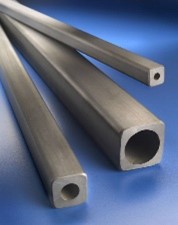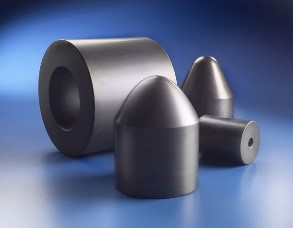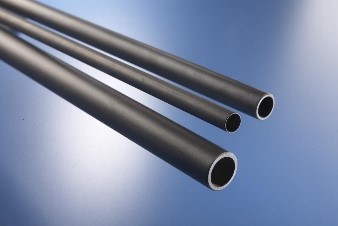 Silicon carbide (SiC) has very similar chemistry to diamond and as a result offers outstanding hardness.
Despite being low density, it is unique in the fact that its strength increases with rising temperatures.
The high "k" factor facilitates the combination of wear and thermal shock resistance which is unique in the world of ceramics.
The selection of the correct bonding media is critical when designing engineered solutions to combat wear and
corrosion. CAST REFRAX,NORFRAX RB / SILIT AND HEXOLOY can all be manufactured in complex shapes.